There's endless amounts of information out there that's aimed at first time buyers, but what about first time sellers? After all the process of listing your first property can be just as daunting as when you bought it, so where's the guide for that?  
Selling real estate is a very different process to buying it, and I often work with clients who don't know what to expect when it comes to their first listing. So to help all you first time sellers out there I thought I'd put together a quick guide to answer some of the most common questions you may have about listing your property. 
How much will I need to do?  
Selling your home is a process
that involves a lot of moving parts, but a good realtor should take on the hassle and stress of the 
sales process
for you. But even though they are doing the legwork your realtor should still keep you in the loop along every step of the way, making sure that you know what is going on and offering you their expert advice when it comes to making decisions about how to market your home. As ever it's vital that you 
pick a good realtor
, someone you trust who is going to have your back and who will manage the process of selling your first home for you. 
How much is my property worth?  
That's the million (or indeed multimillion) dollar question for Vancouver homeowners these days.When it comes to determining 
what your property is worth
, a realtor's job is not to forecast what it will sell for, but to use in-depth research and market knowledge to set a Listing Price that will generate the best possible result for you.  
At the end of the day the market will determine what your home sells for, but a good realtor will help you to find the sweet spot when it comes to your listing value so that you get the best possible price for your property. 
How quickly will offers come in?  
It really depends on how you've priced your property and how it shows in comparison to the rest of the market. Experienced sellers are usually a little less rattled when offers come in quick and strong, but first time sellers are understandably concerned if they're flooded with offers right off the bat - and might start to worry that they've undervalued their property. However if you're working with an experienced realtor then this will rarely be the case. Instead the rush of sales is proof that your realtor is doing their job properly, pricing your home at a point that will attract the most motivated buyers as possible to compete for your property. 
What happens if the offers are slow to come in?  
On the flip side it can be equally concerning for first time sellers if their property isn't attracting offers within the first few days of going to market. Patience is key to achieving the best possible offer for your home. At the end fo the day it doesn't necessarily matter how fast it sells, it matters what it sells for. 
Do I have to accept an offer?  
This is a common question that I get from first time sellers who are concerned that listing their property means that they are obliged to sell it, even if they don't get the offer they are looking for. The good news is that you don't have to sell your property just because you receive an offer. You are always in control and so it's up to you to decide if you want to accept an offer or not. However picking a good realtor ahead of time will mean that this issue never even comes up, as they will be able to give you an honest assessment of what you should expect from the process so there are no surprises later down the line.
How will the sale of my home affect the purchase of my new property?  
First time sellers should always remember that when you sell then re-buy in the same market your money is worth exactly the same. That means that unless you are moving to a different area you will have the same buying power when it comes to putting an offer in your new home. It's also worth remembering that the price you sell your home for is publicly available. That means that it becomes the benchmark for similar properties in your area, so even if you got a great price for your home then you may have to pay even more for your new property. 
It all comes back to the market, so make sure that you ask your realtor for their advice and insight on what the current conditions are and how the real estate market will affect your unique situation.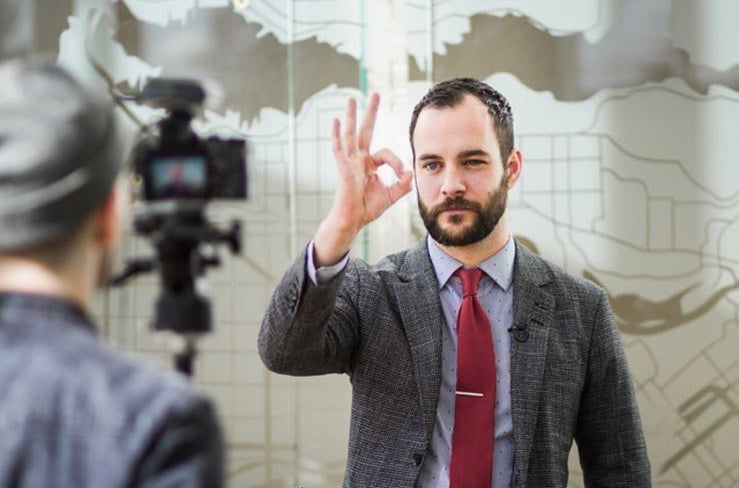 Our process 

At McInnes Marketing we understand that selling your home can be scary, which is why we've tried to develop a clear and transparent process to make things as easy as possible for homeowners. From the day we sign the paperwork to the moment you move the last piece of furniture out of your home, we lay out everything that is involved in selling your property, taking the guesswork out of the process so that you know exactly what you can expect every step of the way. 
PODCAST EPISODE:
If you're a first time seller and you want to talk about your Vancouver home, get in touch with me and I'd be happy to talk your situation through. Alternatively why not sign up for our monthly newsletter to stay in touch with the latest news and views on Vancouver Real Estate. 
Contact us directly today at 604-771-4606 or jay@mcinnesmarketing.com.